WynnBet Won't Be Opening an Online Casino in Pennsylvania
97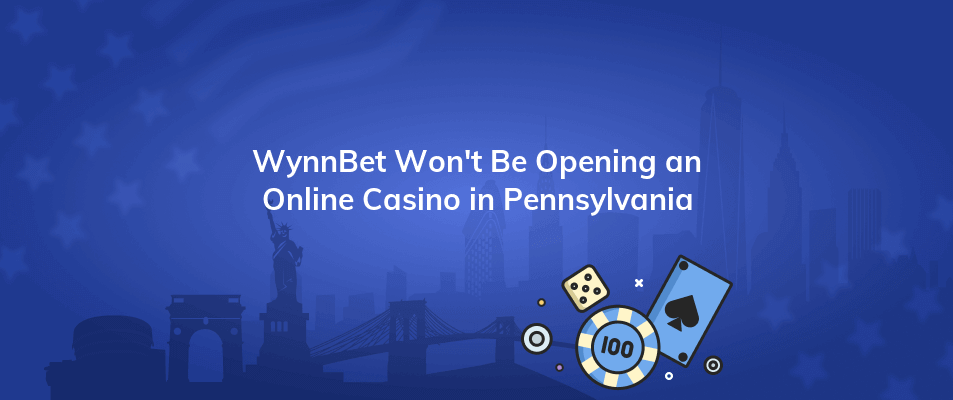 Wynn Resorts announced that it is leaving the online gambling industry in a number of states. However, WynnBET made no mention of the situation regarding the launch in Pennsylvania until now. The launch that the operator was about to do is not going to materialize.
WynnBET Cancels the Launch of Its Online Casino in PA
WynnBET said last week that it is abandoning the online gambling sector in:
Louisiana
Arizona
Indiana
Virginia
New Jersey
Colorado
Tennessee
West Virginia
Since WynnBET was going to be launching an online casino soon, Pennsylvania was not included in the announcement. Doug Harbach, the director of communications for the Pennsylvania Gaming Control Board (PGCB), said in June that WynnBET was working to meet the final PGCB standards before a test period could start.
A launch of an online casino in PA has been impacted by Harbach's report on WynnBET's predicament.
WynnBET has canceled its limited launch, according to Harbach, and they currently have no intentions to provide interactive gaming in PA.
Additionally, a WynnBET representative supported the claim and stated that the company is not aiming for a PA debut.
Despite believing in the long-term potential of iGaming, Wynn Resorts CFO Julie Cameron-Doe stated that the company has decided to reduce its capital investment in WynnBET in order to concentrate primarily on the states where it has a physical presence. This decision was made due to the lack of iGaming legislation and the existence of numerous other investment opportunities available to it around the world.
WynnBET claimed it will stop operating in the states mentioned above as soon as it is possible. Operations in Massachusetts and Nevada won't be impacted by the news, while those in New York and Michigan are still being examined by the company.