The Total Retail Revenue for May at Pennsylvania Casinos Reached $292.5 million
182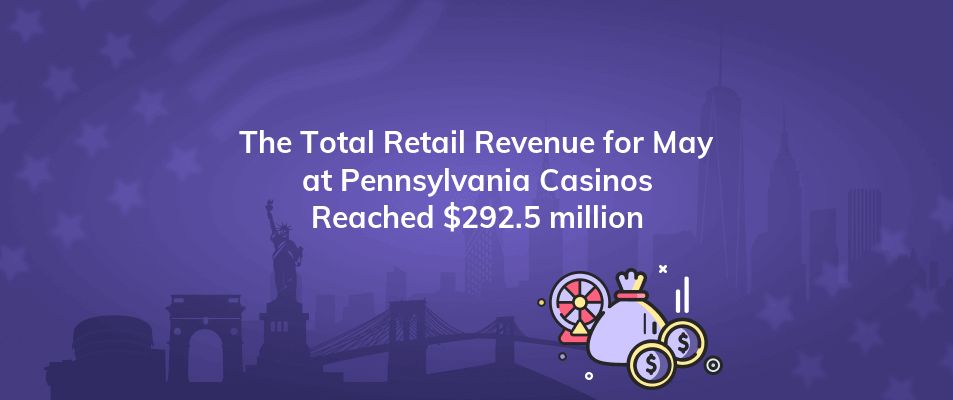 The 17 land-based casinos in PA experienced a decline in in-person play in May when they recorded retail gross gaming revenues of almost $292.5 million. The land-based win from the previous month reflects a $1.7 million drop or a 0.6% YoY decline when compared to May 2022.
As dealer games witnessed lower house win rates, the reduction was mostly seen at the tables. Retail tables at the 17 casinos in the state brought in $81.6 million, down 7.8% from May 2022. With more than $210.8 million in coin-in hold, slots attempted to make up for the losses at the tables, but the 2.5% premium on May 2022 wasn't enough to fill the gap.
The dominant brand in the state market remains Hollywood Casino at Penn National Race Course. Over $74.3 million in revenue was generated there, an 18% increase over May of 2022. With revenue exceeding $64.2 million, a nearly 22% YoY increase, Valley Forge Casino Resort came in a surprise second, partly due to its online gaming and sportsbook operations.
Sportsbooks, retail, and online gaming revenue are all included in a casino's individual GGR.
Sports Betting and iGaming are Growing Steadily
Online casinos and sports betting establishments saw an increase in May despite a little cooling in live play that was not exclusive to PA but was also observed in Atlantic City.
Online gaming brought in more than $140.9 million, including revenue from table games, online slots, and poker rakes. This is an increase of around $27.7 million or 24% over May of the previous year.
Online tables brought in $37.8 million, which is a 17% increase from 2022, while interactive slots brought in $100.6 million, an increase of over 29%.