The SLOT Act's Reintroduction is Intended to Benefit Pennsylvania Casinos and Bettors
159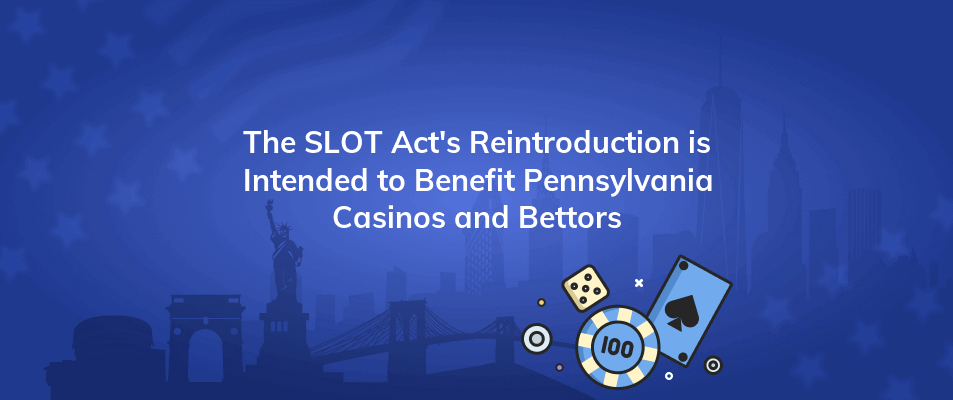 The Shifting Limits on Thresholds (SLOT) Act is once again being introduced by a PA lawmaker and the American Gaming Association. The proposed law would modernize PA casinos' reporting requirements for earnings from slot machines.
This measure is being promoted by Congresswoman Dina Titus and Congressman Guy Reschenthaler. Raising the reporting threshold from $1,200 to $5,000 will benefit players' lives and the regulated gambling business.
The SLOT Act Will Raise the Pennsylvania Casino Reporting Threshold
A casino player who hits the $1,200 and up jackpot on a slot machine must declare their winnings and temporarily shut down the machine.
With the proposed legislation from Reschenthaler and Titus, the reporting threshold would rise to $5,000.
The bill is supported by the AGA in addition to being nonpartisan, which is already a good start. According to the president, and chief executive officer of the AGA, Bill Miller, this is a sensible amendment to tax law that improves the customer experience, lessens the load on the IRS, and promotes gaming's economic effect in communities. The AGA appreciates Reps. Reschenthaler and Titus' work in addressing this crucial industry issue to raise the outdated slot tax level.
Since 1977, when the $1,200 threshold limit was established, it is obvious that it's out of date. In light of rising inflation, raising the threshold to $5,000 benefits both the regulated gambling business and the general public. The regulated gambling sector as a whole could benefit from raising the minimum deposit amount to $5,000. If a jackpot is won, there is less likelihood that the slot machines would be out of commission, which discourages customers from engaging in illicit gambling.
While legal, skill games are mostly unregulated in PA. There has been much debate about either outright banning them or strictly controlling them.