The Philadelphia 76ers and PokerStars, a Gaming Provider, Have Teamed Up
31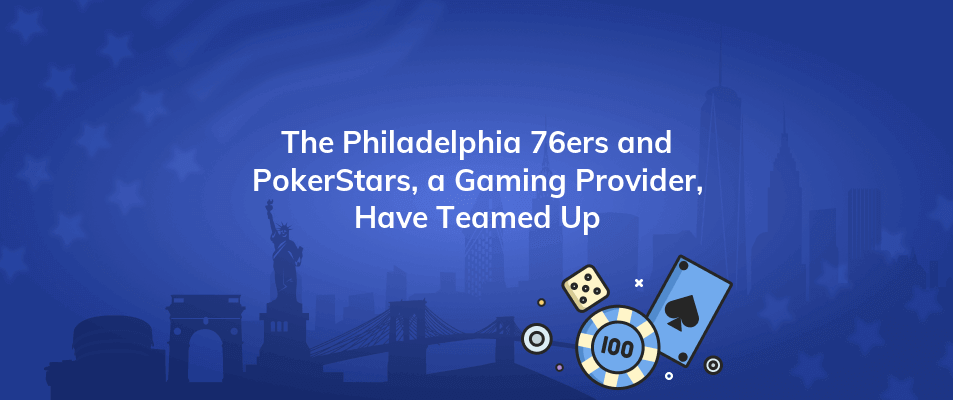 The Philadelphia 76ers, one of the pro sports teams in PA, have indicated that they are open to collaborating with online gaming businesses. The NBA team and PokerStars Casino have officially signed a one-year contract.
The 76ers have partnered with businesses that use sportsbooks, which makes perfect sense. Nonetheless, the Sixers' alliance with companies that operate legal Pennsylvania online casinos is undoubtedly a novel and intriguing strategy.
PokerStars and the Philadelphia 76ers Have Teamed Up
The PokerStars website states that players can expect fresh and interesting deals as a result of the company's association with the Sixers. Since November 2019, the operator has offered PokerStars Casino PA in the state.
The sports industry is not new to PokerStars. Together with Oracle Red Bull Racing, it currently has relationships with the NHL's Toronto Maple Leafs and Detroit Red Wings.
Monthly freerolls will be added throughout the basketball season as part of PokerStars' collaboration with the Philadelphia 76ers. Fans of the Sixers and PokerStars both will have the opportunity to win PokerStars credit, game tickets, and souvenirs.
Numerous in-game experiences and PokerStars branding around the Wells Fargo Center are included in the deal. There are other online casinos that have a connection to the Sixers besides PokerStars. BetMGM and the Sixers signed a multi-year deal at the start of November that mostly deals with sports.
Sixers fans at the Wells Fargo Center will also see BetMGM branding around the arena, the same goes for PokerStars. VIP fan perks, such as courtside access to pre-game shootarounds and luxurious seats for games, are also being organized by BetMGM and the Sixers.