The PGCB Issued $67,500 in fines to PA Casinos in July
86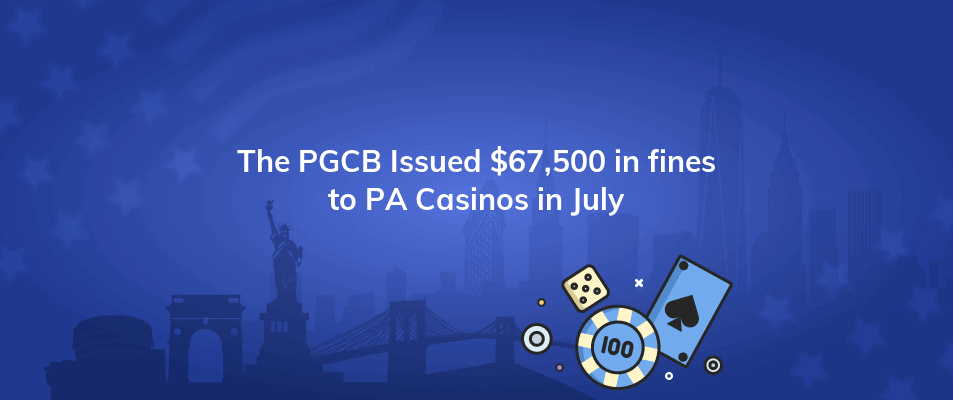 The owner of Mohegan Pennsylvania, Downs Racing, L.P., received a $50,000 penalty. The casino was assessed that amount as a result of many incidents in which minors were permitted access to the gaming floor.
In one instance, a 20-year-old placed a blackjack bet on December 14, 2021, by presenting themself as a different person. The person acknowledged being underage after additional interrogation, and a security investigation showed that he had also entered the gaming area four prior times.
The second infraction was centered around an occurrence in January 2022. A 20-year-old customer entered Mohegan on that occasion by presenting a valid identification of a different person. The customer afterward used the same credentials to buy many alcoholic drinks all across the casino.
When security personnel eventually challenged the customer and realized the identity photo was a poor match, the customer finally admitted she was underage. In the second event, there was no game involved.
Another fine of $7,500 was issued for the Sugarhouse Gaming L.P.-run Rivers Casino Philadelphia.
The subject of the fine was the infractions committed by a dealer in January 2020, which changed the outcomes of roulette spins. The roulette ball was repeatedly halted in mid-spin, taken out, and dropped into the pocket marked No. 20 by the dealer. Additionally, the dealer asked the supervisor for help in entering No. 20 as a winning number.
The PGCB and Holdings Acquisition L.P., which runs Rivers Casino Pittsburgh, came to a third consent agreement, which resulted in a $10,000 fine In November 2021, there was an instance of underage gaming implicated.
By using a false identity, a minor tried to access the gambling area. When confronted, the customer admitted that a companion who was underage was already on the gaming floor. The second youngster was quickly spotted by security at a blackjack table when it was learned that he had also entered using a false identity.