PGCB Discloses Annual Report For Record-Breaking FY 2022/2023
60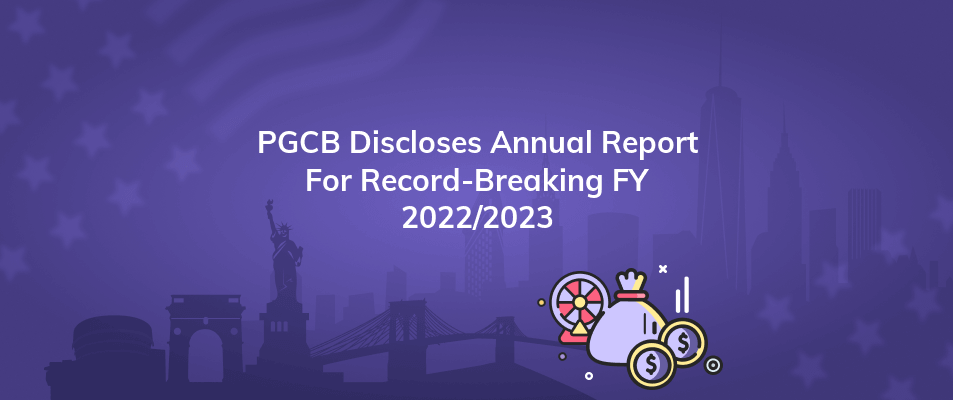 The FY 2022/2023 Annual Report, which was published by the Pennsylvania Gaming Control Board (PGCB), had several noteworthy findings.
In terms of income and taxes collected, the PA gambling market had a record-breaking FY. The state welcomed several new online casinos and opened a new brick-and-mortar casino.
The PGCB has enhanced the methods in which consumers can get assistance and prioritized instruments for responsible gambling in light of the increased variety of gaming options.
PA Online Casinos Contributed to a Rise in Gaming Revenue Over FY 2022–2023
In FY 2022/2023, according to the PGCB, the state brought in $5.51 billion in revenue and $2.37 billion in taxes, both of which set new records for any 12-month period.
Several factors may be attributed to such statistics. The state extended its retail and online casino reach. In the report, PGCB Executive Director Kevin O'Toole talked about the continuation of oversight of the PA retail gaming market, which welcomed a 17th casino during the FY 2022–2023, as well as oversight of the licensing and introduction of new PA online gaming platforms for both casino-style games and sports betting. As a consequence, revenue increased by 9% over the previous FY, and a record $2.37 billion in taxes were paid to the state.
The following operators began operations during FY 2022/2023:
The two operators debuted in PA as the 19th and 20th platforms, respectively. Tropicana launched in April, while Bally's made its debut in June.
Overall, compared to the prior FY, online casino revenue went up by 24%. The two newest operators are well-known in PA and are anticipated to eventually account for a sizable portion of the market.