NFL-Themed Slot Games are Coming to Pennsylvania Casinos
114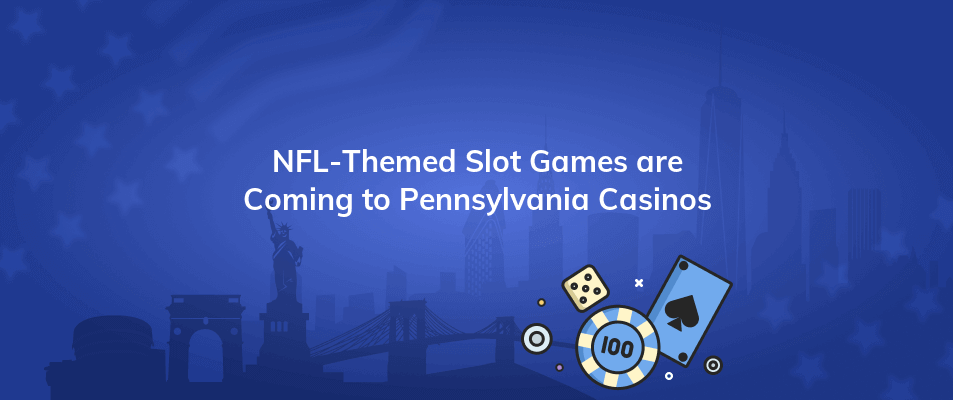 The NFL is actively participating in the gaming market. The NFL and Aristocrat Gaming, a developer of slot machines and casino games, have teamed together to provide NFL-themed slots to casinos.
Will Pennsylvania casinos provide these slot machines with an NFL theme? The simplest answer is yes, and casinos need clearance from the Pennsylvania Gaming Control Board (PGCB).
Pennsylvania Casinos Welcome NFL-Themed Slots
Aristocrat Gaming slots are present at several casinos throughout PA. Aristocrat slots are available at both the Rivers Casinos in Pittsburgh and Philadelphia.
According to Jack Horner of Rivers Casinos Pittsburgh and Philadelphia, Aristocrat games are available at both locations. Depending on delivery and permission, the new NFL-themed slots should be introduced to the gaming floors at both Rivers Casinos in PA.
Three NFL slot machines are now being acquired for the Valley Forge Casino's premises. According to the casino's public relations department, Aristocrat will be in charge of all advertising tasks.
Live! Casino Pittsburgh is joining in the fun as well. According to Bryan Prettyman, vice president of slots and marketing, Aristocrat makes up to 25% of the slot machines now in operation in the company's casinos. To make sure it features the most popular slots, Live! Casino continuously pays attention to input from its players. In keeping with tradition, the business just agreed to buy numerous NFL-themed slots, although it does not yet know when they will be delivered to their locations. The business expects it to be a tremendous success.