The PGCB Casino Self-Exclusion Enrollment Has Reached 20,000 Patrons
205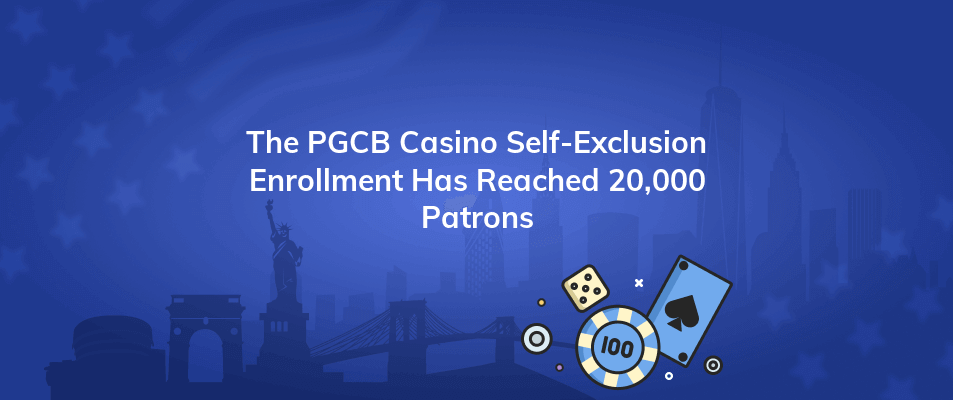 According to the Pennsylvania Gaming Control Board (PGCB), 20,000 Keystone State residents have chosen to self-exclude from visiting gambling establishments.
Since 2006, patrons of Pennsylvania gambling establishments have had the opportunity to exclude themselves from participating in gaming activities of any kind.
The Pennsylvania Gaming Control Board has resources in place to assist clients who have problem gambling issues or have become addicted to gaming.
PGCB Estimates that 20,000 People Have Signed Up for the PA Gambling Self-Exclusion Program
The PGCB reported receiving its 20,000th request for gambling self-exclusion on the June 5th. A person who chooses voluntary PA casino self-exclusion opts out of entering and taking part in gambling activities, including those related to retail sportsbook establishments, at any gambling organization in PA.
The person who has self-excluded may do so for a set number of years or even forever. The entrance to PA casinos, as well as any gaming rights, must be denied. If a self-excluded person tries to enter a PA casino, they may be prosecuted with criminal trespassing, according to the PGCB.
The Casino Self-Exclusion Program, along with the agency's other three programs for self-exclusion, are effective and tried-and-true tools that enable people to take control over their future and find out more about other resources for recovery, according to Elizabeth Lanza, Director of the Office of Compulsive and Problem Gambling (OCPG). Anyone who suspects they might have a gambling addiction is encouraged by the PGCB to get help and think about participating in the Self-Exclusion Programs on a voluntary basis.