Casinos in Pennsylvania are Experimenting with Cashless Payment Methods for Patrons
184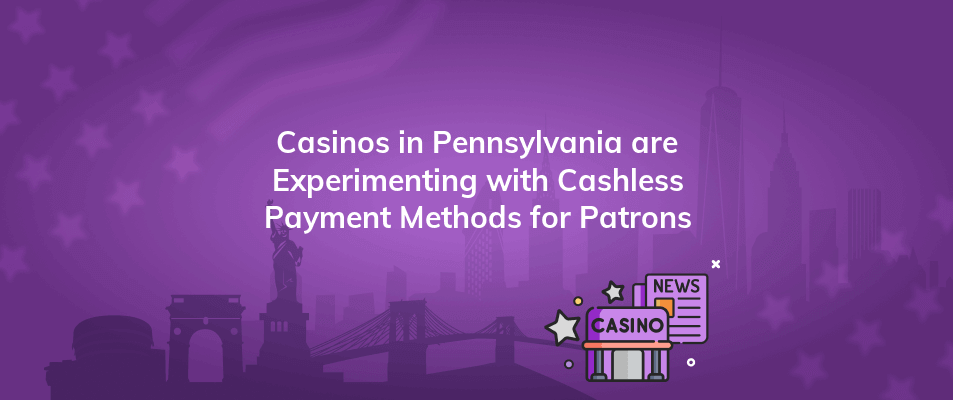 Three casinos in Pennsylvania are testing out cashless gaming systems for patrons, according to the Pennsylvania Gaming Control Board (PGCB). One of the few businesses that still only accept cash are casinos. To play poker, table games, or the casino's slot machines, patrons must have access to cash or bring it with them. Pennsylvania casinos must obtain the PGCB's approval before implementing cashless alternatives and setting up a 30-day test period.
Pennsylvania Casinos Have Gone Cashless
Several casinos in Pennsylvania are testing out cashless payment methods.
The Digital Wallet for Parx Casino Shippensburg
When the second Parx facility, Parx Shippensburg, debuted at the beginning of 2023, it garnered a lot of media attention. A new cashless method for slot players is now being introduced at the Shippensburg casino.
To a gambler's digital wallet, a licensed payment processor can transfer money from a slot machine. The Parx reward mobile app links with the digital wallet.
The Credit System at Rivers Casino Philadelphia
A 30-day trial run of a casino credit system for slot players at Rivers Philadelphia has recently ended. To transfer the required amounts, it does not use the conventional countercheck. To add the desired money to the customer's electronic wallet, a cashless funds transfer takes place online.
A player can then transfer money as wagering credits from their digital wallet. Any gains from customers are automatically deducted from any outstanding debt on the credit line. If earnings do not surpass the permitted credit limit, a player does not get their prizes.
Vouchers for Table Games at Valley Forge Casino
The 30-day table game voucher trial at Valley Forge has begun. Slot machine cash-out certificates can be brought to a table game and exchanged for gaming chips.