Live! Pennsylvania Casinos Introduce Big Jackpots Campaign to Attract New Patrons
158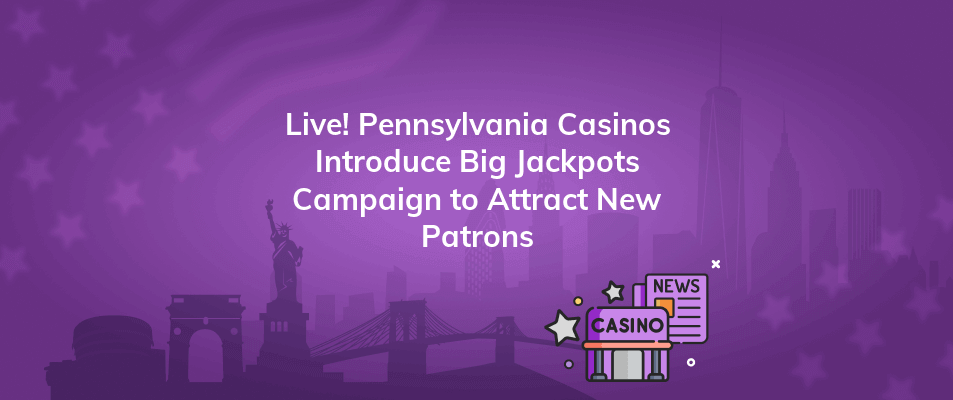 The Cordish Companies are taking a novel approach to promoting their establishments in PA. Big Jackpots, a new deal from Live! Casino Philadelphia and Pittsburgh will soon be available to all players in PA.
The joint property progressive slot jackpots with big payouts are the first of their kind. The program is anticipated to bring in more clients and make them feel more lively.
Players from Pennsylvania have the chance to win $50,000 or even more at both Live! locations.
The Big Jackpots offer at Live! Casino Pittsburgh and Philadelphia has straightforward instructions. Win up to $100,000 by playing slots that are part of the promotion. The Live! Casino Big Jackpots event requires users to utilize their rewards card.
Every time a patron at Live! Casino spins the eligible slots, the prize, which starts at $50,000, increases.
The jackpot starts at $50,000 and rises until someone wins. The maximum prize that a contestant may win is $100,000. Live! Casino Pittsburgh will launch the program on the 1st of May.
With payouts up to $100,000, Big Jackpots is anticipated to draw in more players.
Each of the two Live! venues have nearly three thousand slots, all of which are qualified for Big Jackpots promotions. Only video poker machines and electronic table games are exempt from the offer.