Golden Nugget Online Casino Makes Its Debut in Pennsylvania
91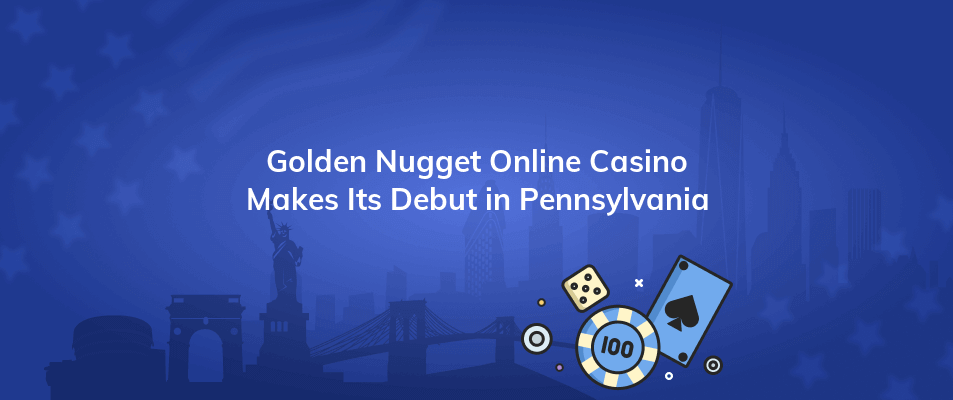 Golden Nugget Online Gaming, a division of DraftKings, has released its casino app for all the players in PA. The 500+ slot and table games on the Golden Nugget Online Gaming casino app are powered by DraftKings technology.
Additionally, there will be special games in the portfolio such as Golden Nugget American Roulette, Rocket, and Golden Nugget Blackjack.
The online casino platform will be accessible to players in PA through the PA casino website or a special app, which is available for iOS and Android smartphones.
Golden Nugget Online Gaming casino app is already operational in New Jersey, West Virginia, and Michigan.
The mobile casino from Golden Nugget PA is now open to users in the Keystone State, according to Matt Kalish, president of DraftKings NA. The app is driven by the company's industry-leading technology, which dynamically provides players with hundreds of excellent casino titles and special content. Golden Nugget Online Gaming offers players from PA excellent customer service, lucrative promos, and a user-friendly design.
DraftKings finalized the purchase of Golden Nugget Online Gaming on May 5, 2022, for an estimated $1.56 billion. As part of the agreement, DraftKings technology as well as its live dealer and in-house games would be available to Golden Nugget Online Gaming.
Recently, PA reported that its total gaming income for July 2023 was up 9% from the same period in 2022.