PA Online Casinos Missed July Revenue Goal of $160 Million
110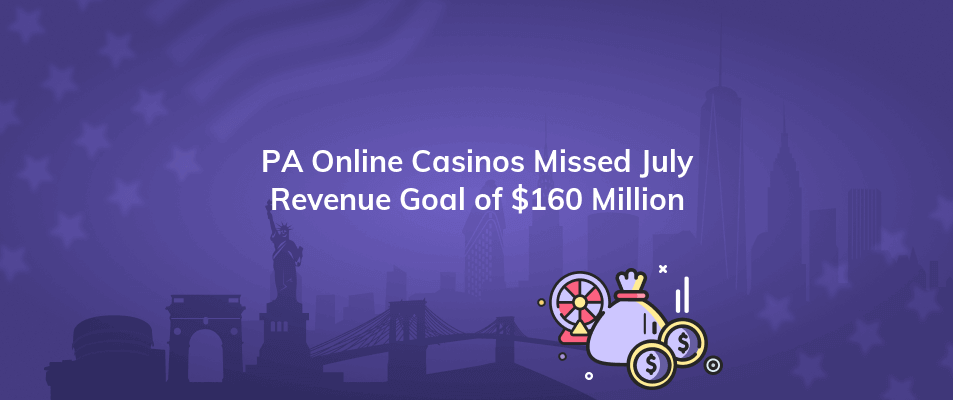 The gambling business had sluggish moments throughout the summer, but PA online casinos are still going strong. According to the PGCB's latest report, online casino operators saw revenue of $157.1 million in July.
Even though it was below $160 million for the first time since November 2022, that amount nevertheless beat NJ's $155.2 million. Depending on final figures on MI's July revenue, online casinos in PA might show stronger online gaming figures than both states for a whole year, last slipping behind them in July 2022.
Despite having one of their poorest performances in a while, PA's online casinos nevertheless made a healthy $157.1 million in total revenue for the month. For the first time in eight months, the state fell short of the $160 million threshold. Even while profits decreased by 4.4% from June, they rose by more than 27% on an annual basis. The Pennsylvania gaming market, which is undoubtedly the best in the US despite the slower month, could continue its streak of high revenue in August before the NFL season starts.
July 2023 Revenue Breakdown
$119.1 million in income from online slots;
$35.4 million in income from table gaming;
$2.6 million in income from online poker.
Since October 2022, Pennsylvania iGaming establishments have shattered US online gaming records four times since they established a new baseline of monthly income exceeding $150 million.
Hollywood Casino continued to dominate the online gaming industry with $54.39 million in revenue for the month of July, a 40.97% rise over the same period in 2022. Valley Forge Casino Resort, which came in second, saw a revenue increase of 67.4% thanks to its iGaming activities, which brought in $29.2 million.
Even while July's figures were the lowest of the year, they were still up 27% from the $123.2 million they reported in July 2022. The month of July generated the lowest revenue totals in 2022 and is likely to do so again in 2023, giving online casinos a chance to earn more than $2 billion in that year. To achieve this, online casinos in PA must earn an average of $167.7 over the remaining months of the year.