Caesars Pennsylvania Launches the Updated Tropicana Online Casino
146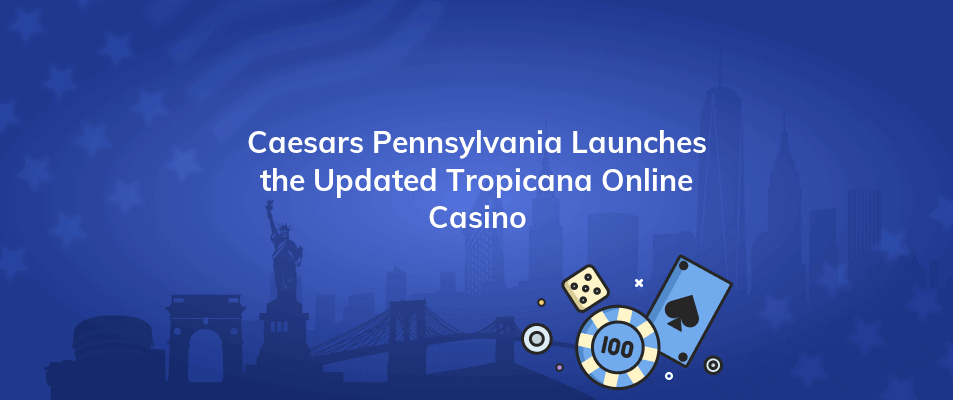 Just a few weeks after relaunching the Tropicana brand in NJ, Caesars Entertainment has announced the opening of its Tropicana Online Casino in the state of Pennsylvania.
Customers will have access to a variety of casino games like live dealer blackjack, roulette, slots, poker, and baccarat at the new online casino and companion mobile app.
The Caesars Rewards loyalty program will be connected with Tropicana Online Casino as well, enabling customers to redeem rewards points for privileged experiences at Caesars sites across the US.
The online casino will also provide a variety of measures for responsible gaming, including two new policies that Caesars unveiled in March.
One of these is an enhanced exclusion policy, which adds players to a state-sponsored self-exclusion list where Caesars operates to the global exclusion list for all Caesars gaming establishments and platforms.
Caesars also implemented a stricter 21+ gambling policy, limiting access to Caesars Rewards accounts to those who are at least 21 years old and, where allowed by law, restricting access to all domestic gaming, sports, pari-mutuel, and online gaming to those who are at least 21.
About Caesars
Caesars is a well-known casino brand with a rich history that dates back to the 1930s. The company has a strong presence in the United States, with numerous casinos located in Las Vegas, Atlantic City, and other popular gambling destinations. Caesars is known for its luxurious atmosphere, offering guests a variety of high-end amenities such as fine dining, world-class entertainment, and premium hotel accommodations.
In addition to its physical casinos, Caesars has also expanded into the online gaming space, providing customers with a wide range of casino games and sports betting options through its digital platform. With its reputation for excellence and commitment to providing customers with an unparalleled gaming experience, Caesars continues to be a top choice for casino enthusiasts around the world.