Pennsylvania Casinos Have Been Given Permission to Cut Back on Slot Machines
99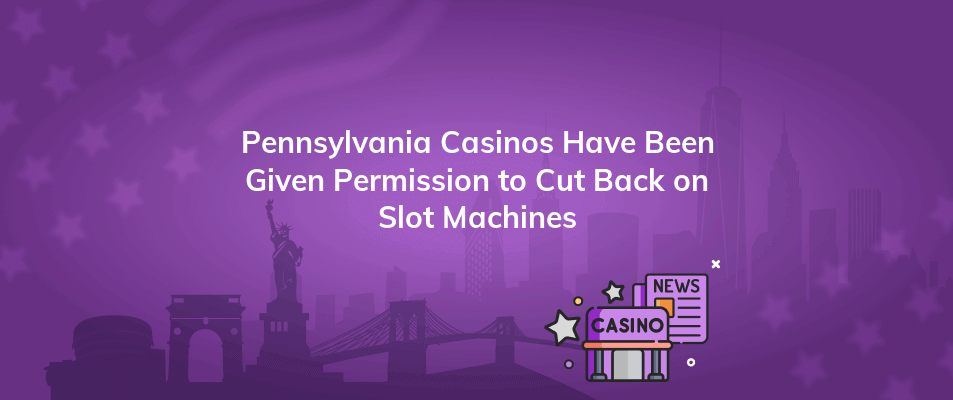 At the most recent Pennsylvania Gaming Control Board (PGCB) monthly meeting, two PA casinos received approval for applications to alter their gaming floors.
Hollywood Casino Morgantown has been given the approval to limit the number of slot machines on its gaming floor.
While renovating its gaming area to incorporate more slot machines, Lady Luck Nemacolin is returning certain rentals to Churchill Downs Incorporated (CDI), its parent company.
Hollywood Casino Morgantown Reduces the Number of Slots
The proposed changes were submitted to PGCB by the casino's counsel, Michael Fabius of Ballard Spahr, and the general manager of Hollywood Casino Morgantown, Marc Guastella.
Hollywood Casino Morgantown is reducing the number of slot machines from 147 to 117 by eliminating 30 from the gaming floor. The casino claimed in a presentation to the PGCB that the occupancy rate of such slots was less than one-third of that of other slots on the gaming floor. Slot machines on the porch have a win per unit per day (WPUPD) that is over 75% lower than that of the other games.
Since it opened in December 2021, Hollywood Casino Morgantown has reduced the number of slots two times in the past. In January 2022, the casino removed 17 slots, which resulted in a nearly $400,000 boost in slot tax income in the months that followed. Following the removal of 14 additional slots from the gaming floor in December 2022, the income from slot machine taxes went up by around $1 million in March 2023.
Despite the loss of slot machines, Guastella remains unconcerned about its business. He said that as the company expands year after year, the company's taxable revenue is also increasing.
After the downsizing, there would still be 697 slot machines at Hollywood Casino Morgantown. The removal has no set deadline, but Fabius assured the PGCB that it won't take long.
No employees will be impacted while Hollywood Casino Morgantown looks into non-gaming ideas to occupy the area.