Live! Casinos in Pittsburgh and Philadelphia Set to Implement QCI Platform
162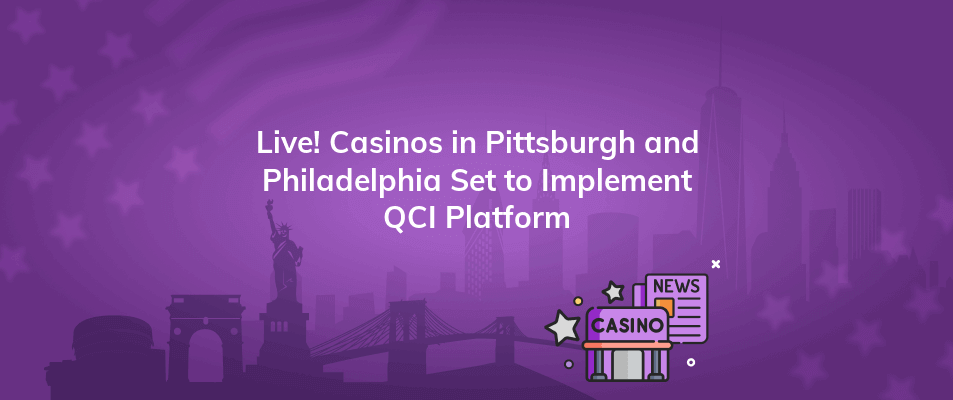 Quick Custom Intelligence (QCI) has been incorporated into the PA casinos owned by The Cordish Companies, which also owns Live! Casino Philadelphia and Pittsburgh.
Live! Casino Pittsburgh and Philadelphia can use the resources from QCI to make better decisions in the future. The Cordish Companies has recently made a number of technical investments into their casino establishments.
Casinos in PA Set to Deploy QCI Platform
The QCI platform is also used by The Cordish Companies in Maryland.
According to a press release, QCI offers the automation of operational tools that form a crucial component of a gaming facility's decision-making process. Strategic talks supported by precise data models and market-leading reports are also made possible by the technologies.
Since the company began utilizing QCI earlier this year, according to the Vice President of Casino Relationship Marketing for Live! Casinos, Tom Tuchschmidt, he has found it to be a standout among casino CRM platforms. It offers some of the strongest consolidated metrics for hotel profitability, player worth, free-play reinvestment, and other data. The casino hosts' involvement has been high because they find QCI simple to use and beneficial in carrying out their contact plan with their VIP players. Tuchschmidt also finds the dashboards to be of great value when he presents host performance reports and player analytics to top leadership.
Over the next months, Live! Casino Philadelphia and Pittsburgh should experience a significant positive influence from QCI.