Due to a Lack of a Multi-state Agreement, Pennsylvania Poker is No Longer the Leading Market
34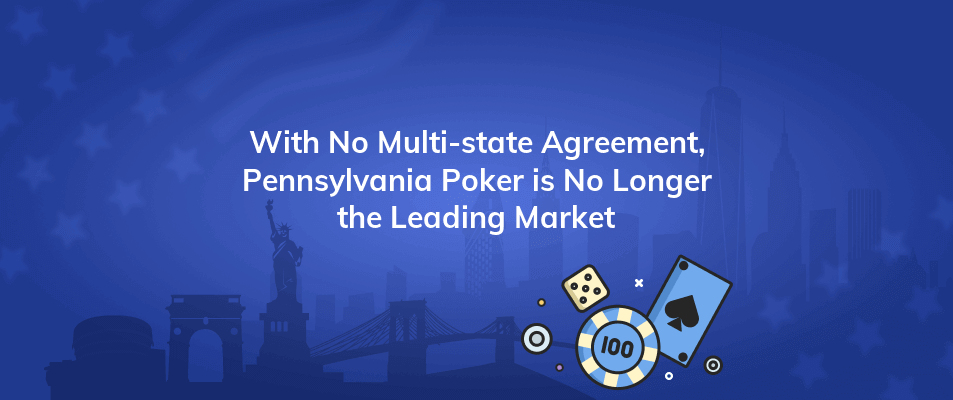 Online poker in PA is no longer the best in the US. Michigan currently has that distinction, surpassing PA's 12-month trailing market share in spite of having a lower population. By the conclusion of Q3 2023, Michigan's market share of 29% had surpassed Pennsylvania's 28.89%.
Third place went to New Jersey online poker, with a 26.59% market share.
Pennsylvania's non-participation in the interstate poker compact has resulted in a significant decline in online poker in this region.
PA Online Poker Has a Small Pool of Players
Following its 2019 opening, the Keystone State swiftly surpassed New Jersey and Nevada to take the lead in the country's poker markets. When Michigan went online for the first time in January 2021, everything was the same.
Nonetheless, the aforementioned three states are parties to the Multi-State Internet Gaming Agreement (MSIGA), which permits players to engage in cross-state competitions for cash games and tournaments. In 2019, player pools from New Jersey and Nevada started to share on WSOP.com. At the beginning of 2023, players from Michigan and New Jersey connected via PokerStars.
In the meantime, Pennsylvania poker is still ring-fenced, meaning that only players from inside state borders can play against each other. The player base is substantial considering its limitations, and the following operators host popular online tournaments all year long:
Borgata Poker PA;
WSOP PA;
BetMGM Poker PA;
PokerStars PA.
However, if Pennsylvanians are limited to competing against one another, then the state's potential will remain limited.
In only six months, Pennsylvania has lost more than 4% of its market share. At the end of June, its 33% Q1 total fell to 30%, and after September, it fell below 29%.
On the other hand, the market shares of New Jersey and Michigan rose from their respective totals of 25.8% and 28.7% in June.