A Parx Executive Discussed Smoking in PA Casinos During a G2E Panel
78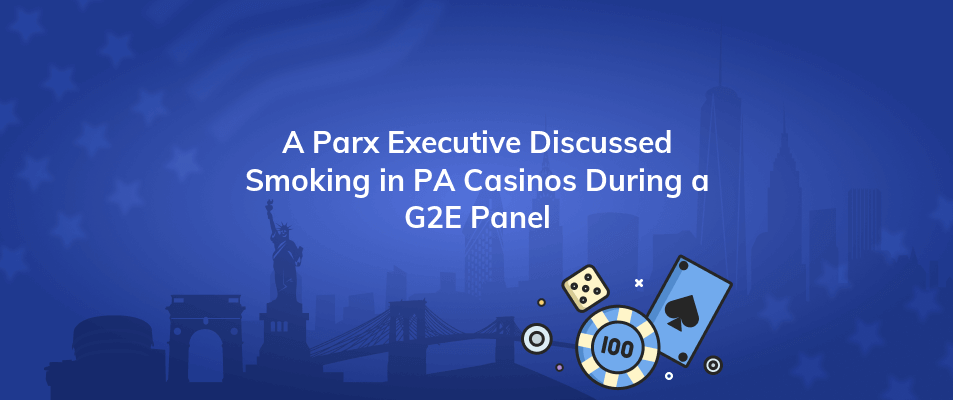 The gaming industry comes together for panel talks and networking at the Global Gaming Expo (G2E). Marc Oppenheimer, the chief marketing officer of Parx Casino, took part in a panel discussion in Las Vegas on the contentious issue of smoking at PA casinos.
Despite the fact that smoking is permitted inside land-based PA casinos, only Parx Casino has implemented a comprehensive indoor smoking prohibition. A measure to outlaw smoking at all PA casinos was presented by Democratic Representative Dan Frankel of Allegheny County, bringing the dispute to a climax.
Parx is the Only Smoke-Free Casino in PA
The Clean Indoor Air Act of 2008 exempts PA casinos from its provisions. 50% of the gaming floor may be designated as a smoking area in casinos.
PA casinos were forced to prohibit smoking because the state had a mask requirement during the pandemic. With the exception of Parx, almost all places elected to resume smoking when restrictions were loosened.
Oppenheimer claimed to have had a lot of feedback, even from smokers, at the grand opening of its new Shippensburg location in February. Oppenheimer said that he believes individuals tend to be far more financially restricted than time-constrained, according to CDC Gaming Reports.
Even if it pulls them away from gaming, smokers don't mind spending a few more minutes smoking outside. Back in February, Oppenheimer noted that he found it intriguing that many of the smokers didn't know how inconvenient indoor smoking was and didn't mind going outside to smoke.
The brand-new Parx location in Shippensburg is smoke-free as well.
During the panel discussion, Oppenheimer emphasized that Parx did not raise the cost of employee health insurance. In February, he spoke on the Parx Casino's healthcare expenses and said that the company is starting to see its healthcare costs going down.