A Casino Player Won Nearly $1 Million at Live! Casino Philadelphia
169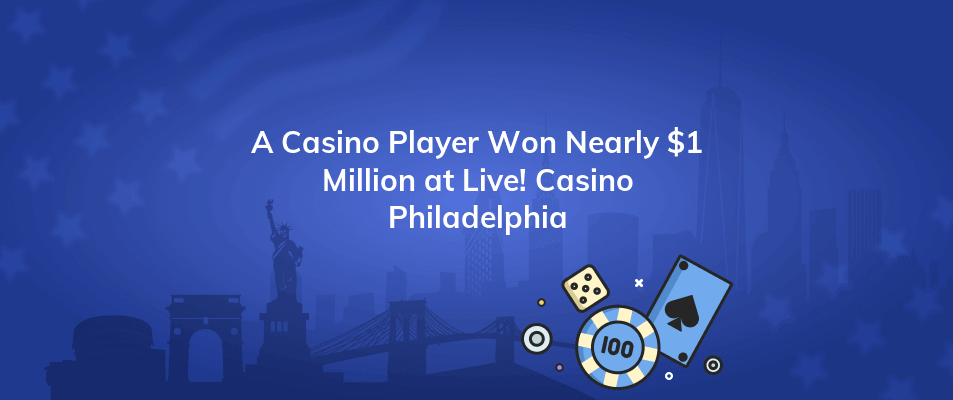 A citizen of PA entered a casino and then left with about $1 million. Pete Mitchell of Narberth, PA, earned $936,996 while enjoying Ultimate Texas Hold 'Em at Live! Casino Philadelphia in a spectacular way.
Mitchell won the biggest progressive prize ever for either table games or slot machines at the South Philadelphia casino.
A Pennsylvanian Wins Nearly $1 Million in a Live! Casino Philadelphia Table Game
When Mitchell left Live! Casino Philadelphia, his life became very different from what it had been when he entered.
The resident of Narberth paid $300 to enter an Ultimate Texas Hold 'Em game, and then something magical happened. Mitchell won around $1 million thanks to a royal flush.
He bet everything on the last wager, everything was on the line. Following a record-breaking performance in the brief history of Live! Casino Philadelphia, Mitchell suddenly has access to money that might change his life.
A $1 Million Prize Has Been Won at the BetMGM Online Casino
A gambler at BetMGM Casino PA earned $1 million on a $1 slot ticket in April, becoming the most recent big jackpot winner.
The jackpot was won by a player when they were playing an exclusive MGM Grand Millions slot machine that can only be found on the platforms of BetMGM.
The winner gave St. Jude's and Shriners Hospitals for Children a share of the winnings. Despite the fact that $1 million is a substantial sum of money, BetMGM expressed its joy for the winner.