120 Slots Will Be Removed from Mohegan Pennsylvania Casino's Gaming Floor
79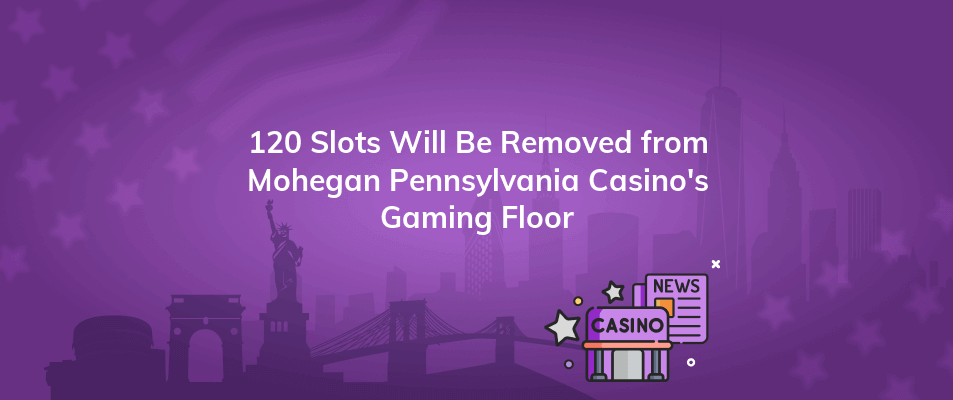 Less is sometimes more. Many brick-and-mortar casinos in Pennsylvania are realizing that fewer slot machines on their gaming floors might enhance the patron experience. The most recent location to reduce the number of slot machines is Mohegan Casino Pennsylvania.
Over the course of three phases, the casino intends to eliminate 120 slots. When the project is finished, Mohegan Sun Pocono will feature a total of 1,550 slots. Casino executives have pointed to skill games as a major factor in the decline.
Slot Machine Removal is Authorized in Mohegan
Since June, Mohegan Pennsylvania has received clearance for a decrease in the number of slot machines on its gaming floor.
Last month, Hollywood Casino Morgantown and Lady Luck Nemacolin received clearance to reduce the number of slots on their property. Earlier in the summer, Harrah's Philadelphia also received the same clearance.
The Pennsylvania Gaming Control Board (PGCB) was informed by Mark Angelo, director of slot operations at Mohegan Pennsylvania, that the casino is getting rid of its least popular games. Additionally, according to Angelo, over the past few years, the casino's peak utilization period has decreased.
According to information gathered from Mohegan Pennsylvania, the casino barely reached 1,000 units played 11 times between May 2022 and April 2023. With an average peak usage of 813 to 871 machines, there is still plenty of space for visitors.
The Mohegan Pennsylvania casino has decided to build more "smaller banks," which are four distinct games encased in a single machine.